Rifle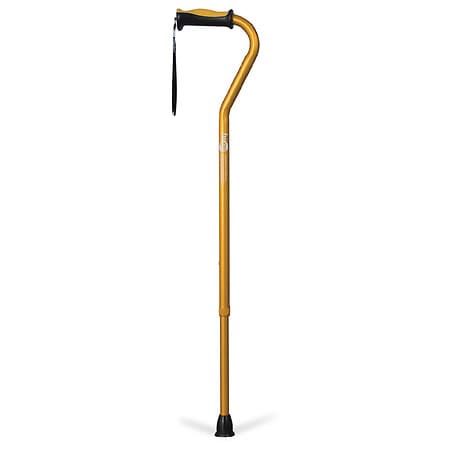 Cane
The Washington Post
reports:
A police officer in South Carolina shot a 70-year-old motorist who was reaching for a cane during a traffic stop because he thought the man was grabbing a rifle from the bed of his pickup truck, investigators said. The man was expected to survive.

... After stopping, Canipe got out of his pickup truck and reached into the bed, pulling out what Knox thought was a long-barreled rifle, Faris said. It was Canipe's walking cane. The officer fired several times, hitting Canipe once, Faris said.

..."The situation is very unfortunate," Faris said, reading from a statement at a news conference. "It does appear, at this time, that Deputy Knox's actions were an appropriate response to what he reasonably believed to be an imminent threat to his life."
Good thing the guy wasn't reaching for a walker, or the officer may have mistaken it for a quad-machine gun.
More seriously, though, I understand officers being cautious about being shot, and we obviously don't know all of the facts of this incident. However, if a private citizen had shot an old man, mistaking a cane for a rifle, he or she would be charged with a crime. Remember, liberals tell us that the police are
highly trained and more competent with firearms
than an ordinary person.
(Updated 3/13/2014):
The Daily Mail has a video of the incident
, so you can decide whether it was justified or not.