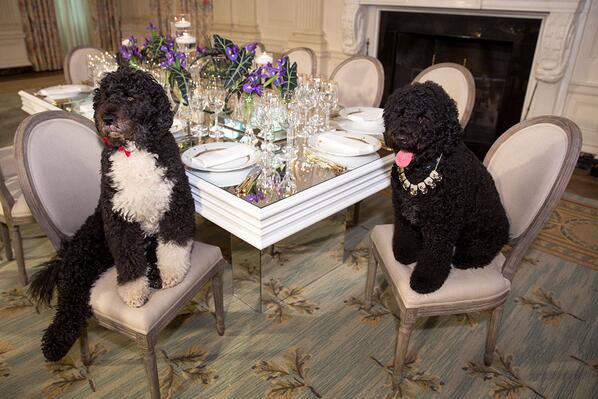 Obama's dogs getting ready for dinner (Source)
The Washington Examiner
reports:
President Obama made what turned out to be an ill-timed joke while visiting Monticello with French President Francois Hollande.

"That's the good thing as a president, I can do whatever I want," Obama joked while walking to a typically off-limits terrace at the home of Thomas Jefferson in Charlottesville, Va., according to a pool report.
I don't think it is any more a joke, than
his "joke" to have the IRS audit his enemies
.
(H/t Instapundit and Weasel Zippers).